The Meat Center
Marketing package for grand opening
Business name:
The Meat Center
 

Situation:
Marketing Package forGrand Opening

Investigation/ServicesProvided:
The Meat Center is a new gourmet  butcher shop in Mooresville, NC, that will be offering the local community with a variety of fresh meats, seafood and poultry as well as featuring local products and some imported products as well. They  have a friendly knowledgeable staff, which will includes a well-known local chef. The Meat Center prides themselves in the fact that they sell top-notch meats, seafood and poultry and that it is all natural and fresh.

Insight:
The Meat Center strives to be the type of business that not only offers top quality products but top quality service as well.

Ideas:
Logo for packaging, meat labels, staff apparel. Website and mobile site where orders can be placed.Grand opening material: postcards, coupons, invitations, banners. Packaging andlogo for "On the Block Blend".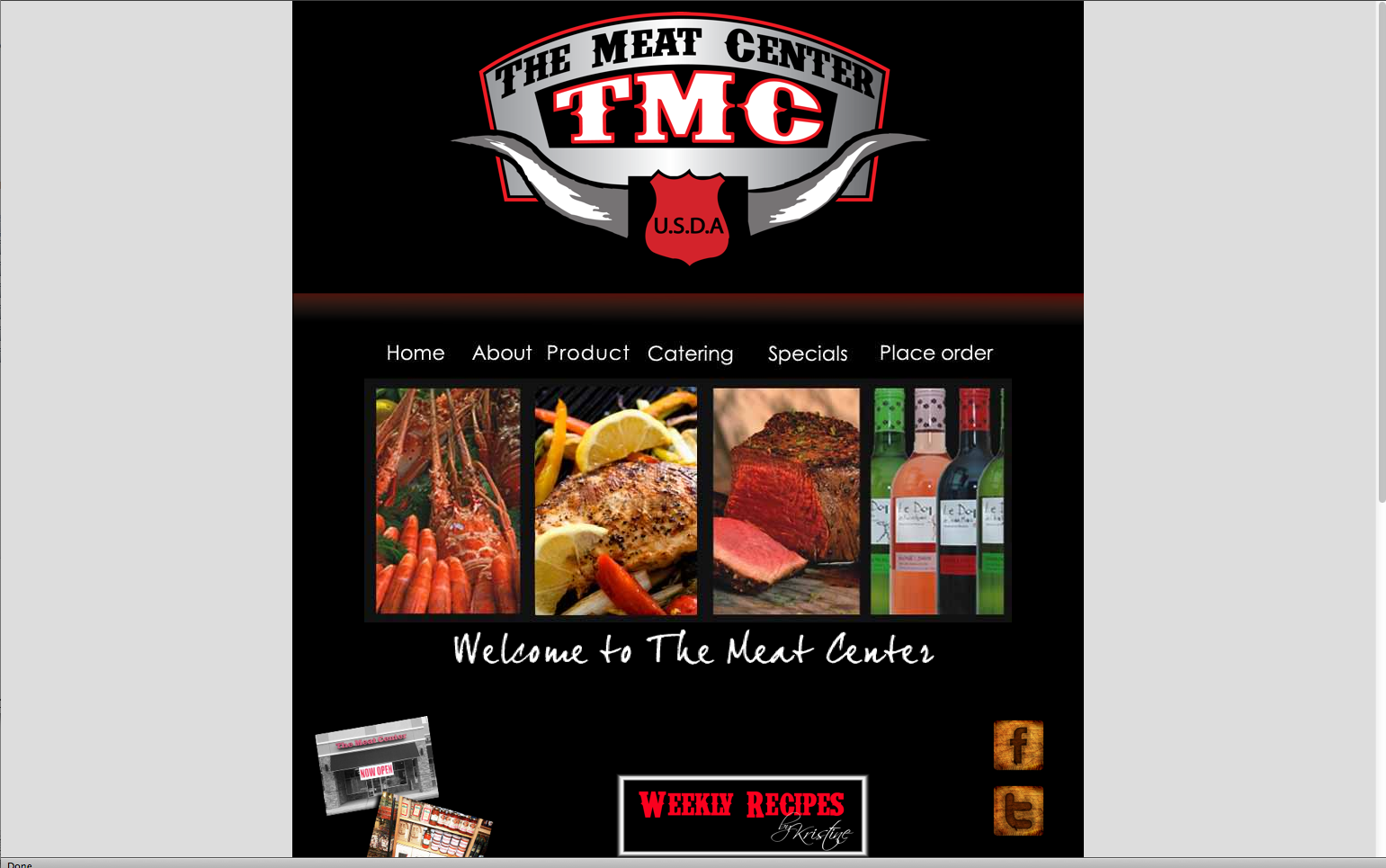 Company site which include services and products provided at The Meat Center. It also has information on upcoming events and classes offered at the shop, weekly and monthly specials. It was designed using the colors and style of the original logo. 
Mobile site to compliment the company's website. The site comes with an icon that can be down loaded on most smartphones for quick view of the site at any time.
Printed material which included business cards, postcards, stickers for in-house prepared foods, as well as custom QR code to mobile site.

Designed label with logo for a special blend of coffee featuring "The Meat Center"